WELCOME TO
Isaac Point Kennels
Breeding since 2003

Your Life will never be the same after getting a Rat Terrier

We will no longer be breeding pomeranians .

We are a small breeder Toy, Mini Rat Terriers
I have done a lot of study on the rat terrier's colors and
use this knowledge to breed for color and size.
I have many happy families from the west coast to the east coast
with my puppies and they have become part of my family for life.

We have completed PLL testing on our Toy Rat Terriers.
All our dogs are clear .

To me one of the greatest joy of breeding is seeing someone's
dream come true with a puppy that's not only happy but healthy.
We start out with our new born puppies in a
room with their Mom so she can have a peaceful
place to take care of her new born puppies.
New Mom can come and go as she please but we
do not let any other dogs around the new born
puppies.
Mom and puppies are never in crates or cages, they
have free run of the room.
We start to worm puppies and Mom at 2 weeks old
We worm at 3,4,6 and 8 weeks old. Their first
vaccines are giving by our vet at 8 weeks old.
Their last worming will be giving at that time
during their health check up.


We never take our puppies out of the house until
they have their first vaccines.
Puppies are started on using puppy pads.
We wait 12 to 24 hours after birth to dock tails this
gives people on our notification list a choice to have
long tail or dock tail. We remove dewclaws at birth.
We will not dock tail of a very small birth weight
puppy.
We found Janet through a website called petfinder.com. We were browsing through rat terriers and came across the most precious face. We fell in love with this dog instantly. When we contacted Janet she let us know that she was located in FL. Being that we were in NY we were concerned with how to get the dog if he was purchased, but she had the perfect solution. She was able to fly him down on an airline in the Pet Cargo to Newark Airport. It was located close enough to drive to and the cost was very reasonable. After a smooth transaction was made, his flight arrangements were prepared and his trip was booked! We picked him up at the airport and took him home without an issue. Shortly after we received a package in the mail with all of his medical information and Janet even included a cd that contained all of his pictures from birth, and a family tree. It was like adopting a child! You can see just how much love and attention she gives to the dogs she breeds. It is visible they come from a clean environment and are well taken care of. Ace has been in our family for about 7 or 8 years now and he is the most perfect dog we could have asked for. He is so smart and was easy to train because of how quick he caught on to things. He knows sit, paw, speak, and lay down and he never has accidents in the house. He is very loyal, as is common with this breed. Not very trusting with strangers but he sure makes a good guard dog! He loves to play and is full of energy and personality. He is also very strong for a little dog his size and very fast! He is such an important part of our family that we included him in our wedding ceremony as our ring bearer. We are expecting our first child this June and we can't wait to see the relationship he will develop with our Ace. He is so loving and full of cuddles that I know the two of them will be best friends. Isaac Point Kennels breeds smart, healthy, and happy dogs and I wouldn't want to go anywhere else if I was to add another dog to our family.
New York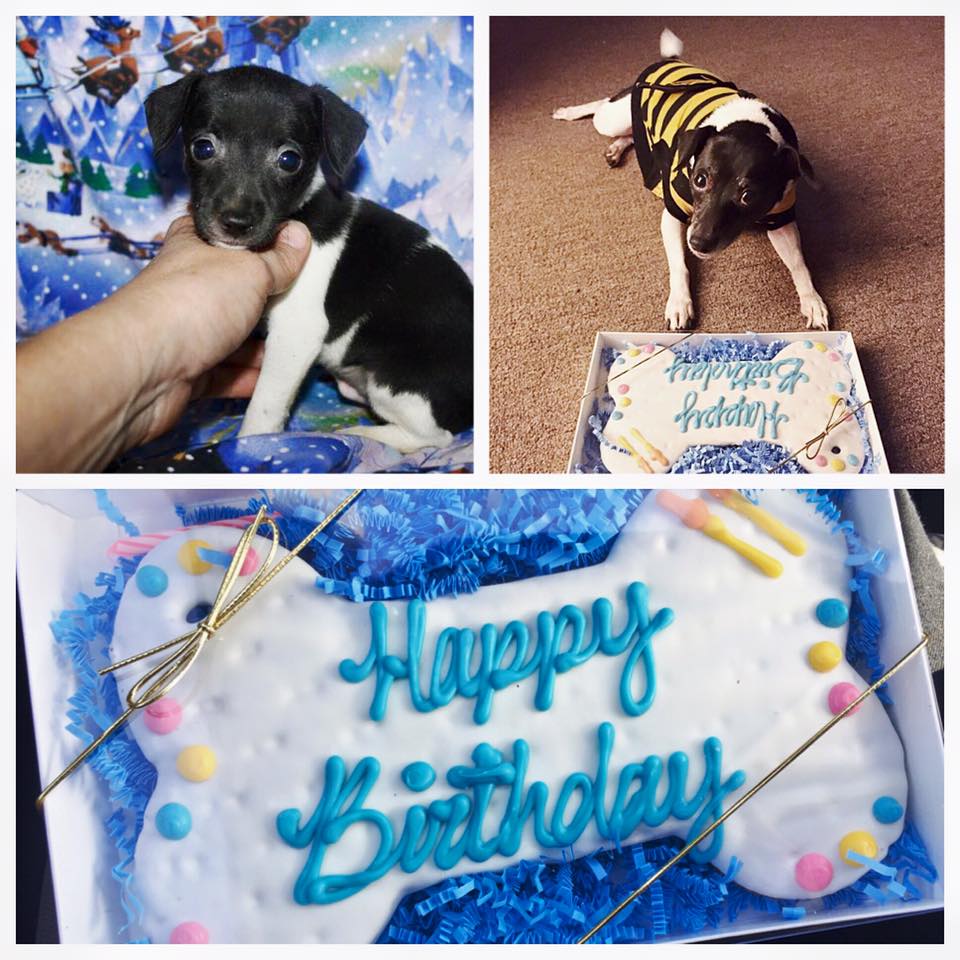 HOURS TO CALL (EDT)
Monday - Saturday 2PM - 5PM
Closed Sunday (352) 634-1975
TEXT ANY TIME
E-Mail anytime : janet@toyratterriers.net